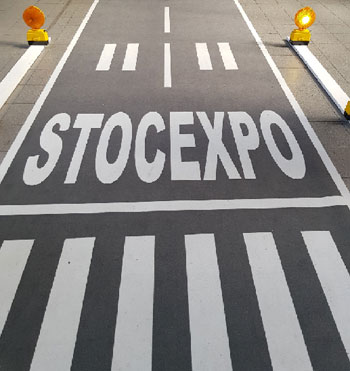 From March 20 to 22, the annual conference and exhibition StocExpo Europe was held in Ahoy Rotterdam, located in the heart of ARA, the world's largest oil and gas shopping center. The event had more than 3,500 participants from all over the world and more than 200 suppliers. This year, the Ligir company also took part in the exhibition in the person of General Director Pavel Batyushin. Among the existing partners, Timm Elektronik GmbH, Alma Carbovac (France) also took part in the exhibition. The conference program, conducted by leading experts, covered such topics as innovations in storage, new ways to increase efficiency and save costs in the use of tanks, procedures and methods of tank maintenance, storage safety and an effective strategy of operation. The conference also touched upon the analysis of the oil and gas sector market and its growth opportunities.
The equipment and technologies presented at the exhibition were as follows:
pumps, pumping units;
measuring devices;
overflow control systems;
grounding monitoring monitoring systems;
filling equipment (risers, overpasses, access stairs);
vapor recovery systems;
traffic control systems;
all kinds of equipment for repair, diagnostics and maintenance of tank farms.
For the first time, WOODFIELD Systems USA Inc., a joint American-Indian enterprise, one of the global leaders in the production of filling and unloading equipment, accounting systems, took part in this event. Ligir LLC is considering cooperation with WOODFIELD Systems USA Inc. in Russia and CIS countries.
In total, about 40 meetings were held, many of which we consider quite promising.
It should be noted that the exhibitors believe that this event should be held once every 2 years.