According to the magazine "Modern gas station", the winner of the first 2018 contest "The best gas station of the month" was the gas station No. 10 of the company "NEFTEGAZ Kaliningrad", located at the address: Kaliningrad, Guryevsky district, Primorsky ring, 4.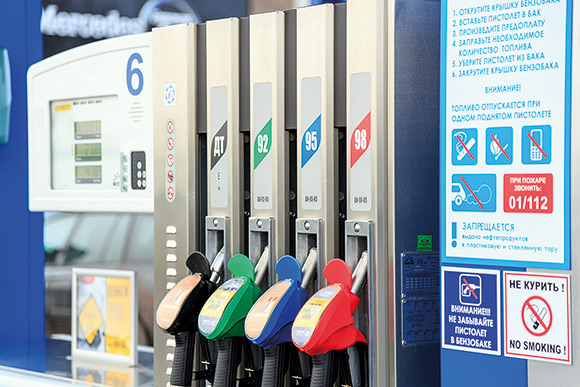 The station has 4 fuel dispensers of the Portuguese company Petrotec, the Progress P-5000 VR-3 series with vapor recovery, which reduces the amount of harmful emissions by 90%.
Petrotec fuel dispensers are reliable, modern and multifunctional equipment. Petrotec TRCs are certified according to the requirements of MID B+D- and do not require an initial metrological check on the territory of the EU. The TRCs are also accompanied by a Russian metrological certificate. Therefore, this equipment can be used both for departmental use and for commercial purposes at gas stations. In addition, a unique feature of the Petrotec fuel pump is the achievement of increased productivity of 130 l/min using only one pump, while many other manufacturers of fuel pumps are forced to use two pumps to achieve increased productivity. Using one pump instead of two makes the cost of the Petrotec fuel pump significantly lower than competitive fuel pumps. And the European quality with which the product is made distinguishes it favorably in the process of use. An individual approach to each client allows us to supply the TRK in the color scheme of the client's corporate colors. The flexible price-quality ratio allows Petrotec Group to be one of the world's five largest manufacturers of equipment for gas stations.
Petrotec TRCs supplied by Ligir LLC can be equipped with a fuel vapor return system at the request of the client.
We are waiting for your applications for the Petrotec TRC and GRC!
Tel: +7 (495) 739 25 10; e-mail: i nfo@ligir.ru a>