In 2015, Franklin Fueling Systems (FFS) and Statoil signed an agreement that provides for the selection of a Norwegian oil company at its gas stations throughout Europe of the UPP system.
One of the first objects of reconstruction with the UPP system was the Statoil gas station "Strandtorget", located in Norway near Lake Miesa, which is one of the largest and busiest Statoil stations in Norway.
It should be noted that Statoil has been coming to an agreement with FFS for a long time and chose UPP among competitors according to a number of criteria, the main of which were compliance with the most modern standards and norms adopted in European countries (as a whole and separately), low cost of ownership and the best-in-class indicator of fuel flow in underground systems, considering that most Statoil stations use a suction fuel supply system.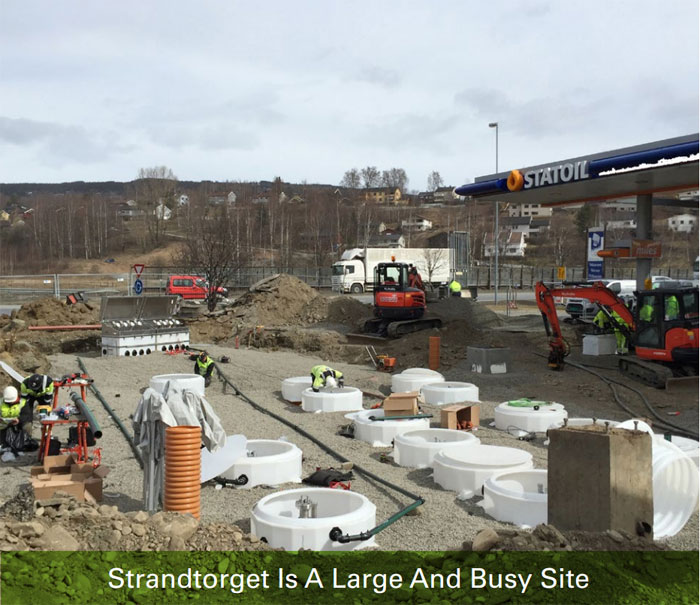 As a result, Statoil chose the UPP system, which complies with the European standards EN14125 edition of 2013, where there was a requirement for regular checking of electrical continuity. Being an electric continuous system, UPP allows you to completely eliminate the costs of such checks.
The agreement between Statoil and Franklin Fueling Systems also provides for the creation of 3D drawings for each station, which allows optimizing the costs of tools, consumables and general construction work.
In addition, Franklin Fueling Systems conducted training for Statoil personnel and their contractors on a free basis, as well as installation supervision at the first facilities to ensure high quality standards and installation safety.
It should be noted that the UPP system at the Statoil "Strandtorget" gas station is complete: it is used for all fuel supply lines, as well as for AdBlue lines. Moreover, technological wells, hatches and pits for the fuel pump are supplied – all UPP systems manufactured by FFS.