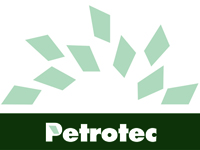 Although the products of the Portuguese company Petrotec are not as widespread on the Russian market as the equipment of other manufacturers, Petrotec is making confident steps to win over the domestic consumer. Today we would like to tell you about what helped this ambitious company to take a leading position in more than 60 countries.
The early history of Petrotec is closely connected with political events in Portugal: in the 1970s, there was a massive nationalization of private enterprises. Petrotec was a small division of a large industrial company that came under state control. At that time, Petrotec specialists were engaged exclusively in the maintenance of gas stations, without having their own production and development.
In the 1980s, the Portuguese Constitution was amended, according to which the sale of shares in state-owned enterprises was allowed. The industrial enterprise, of which Petrotec was a part, interested American investors. It is worth noting that the Petrotec company itself was not taken seriously by investors. Nevertheless, according to the agreement, the Americans were obliged to maintain the vital activity of all divisions of the enterprise. For this purpose, only two employees were hired: a financier and an engineer. They were not given high tasks, the only goal was to keep Petrotec afloat.
However, incredible talent, enthusiasm and love for their work allowed them to turn a seemingly unpromising division into an independent company with a worldwide reputation: having gained invaluable experience working at existing facilities, they took into account the shortcomings of manufacturers and ventured to launch their own production: already in 1985, Petrotec introduced the first product of its own design.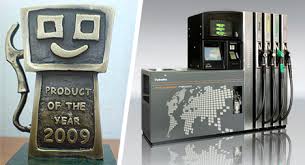 The quality of the equipment and exceptional service in a short time allow Petrotec products to become widely in demand not only in Portugal, but also abroad: in the period from 1994 to 1996, the company opened subsidiaries in Spain, Mozambique, as well as representative offices in Angola, South Africa and the Benelux countries, which allows it to reliably strengthen its position in the world market.
The company regularly presents the latest developments, such as the Progress 5000 multi-fuel TRK in 2008 (the same model that won the nomination Innovative Product of the Year at the international exhibition "Petrol Station 2009"), equipment for charging electric vehicles PFAST a 2012, payment systems with Touch Screen technology in 2013. To date, a large range of equipment and solutions for gas stations has been brought to the market: a wide range of fuel dispensers, AdBlue transfer columns, sinks, control systems and much more. As at the very beginning of its activity, Petrotec relies in its production not only on statistical data, but also on information received during work "in the fields" from technical specialists, engineers, installers.
One of the key competitive advantages of the company is the high performance of Petrotec products in any climatic conditions: Petrotec equipment is successfully operated in Europe and Asia, South America, Africa and Australia.
Ligir LLC is the official representative of Petrotec in Russia.
For detailed product advice, please call +7 (495) 739-25-10 or email info@ligir.ru