Good day to all, in this article the main topic of discussion will be the question of how to open a gas filling station.

It's no secret to anyone today that cars have forever entered the daily life of a person and are unlikely to ever leave it. Also, everyone knows perfectly well that vehicles need to be refueled with fuel, the demand for which is simply exorbitant. From here we can draw a logical conclusion – a business organized on the sale of "fuel" for cars may well become a reliable and promising investment. As for the opening of a gas filling station, then you need to highlight your individual positive points. First of all, of course, the price – refueling vehicles with gas is an order of magnitude cheaper than gasoline or diesel fuel, so you can count on a good flow of customers as much as possible. Secondly, with a certain approach to business organization, the construction and opening of a gas station will require more modest investments than the construction of a conventional gasoline filling station. However, despite all this, entering into this type of business, you need to clearly understand that the organization of any refueling is a time-consuming and rather expensive process, which is extremely difficult to cope with without certain established connections. So, let's analyze the main stages of creating this business.
It is necessary to start the organization of gas refueling with the selection of a suitable land plot and obtaining a permit for its use for this type of activity. Such permits are usually issued by the local administration on the basis of "The act of choosing a land plot". This document is drawn up by a commission, which includes employees of all control and supervisory services: SES, Ministry of Emergency Situations, traffic Police, environmental and road services, etc. At the same time, the employee of each service must encourage the choice of the site and secure his consent with the signature and seal of the supervisory authority in the appropriate document. After the "Act of choosing a land plot" is drawn up and approved, it must be submitted to the local administration, after a month a final decision will be made on the possibility of using the land plot for gas filling. It is worth noting that, unfortunately, this decision is not always positive, it remains only to look for another site or certain connections with officials.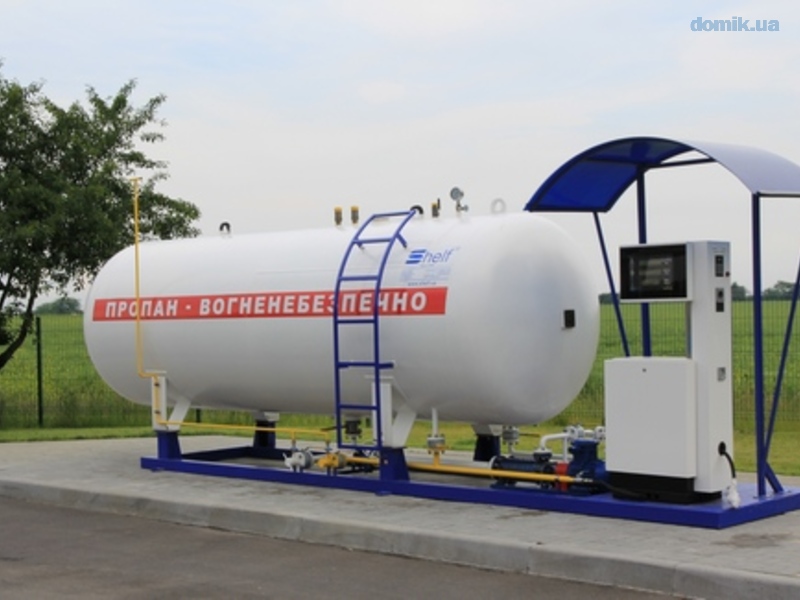 The main criterion for choosing a site for a gas station is usually the presence of a dense traffic flow nearby. But many entrepreneurs say that most motorists nowadays are ready to go to the other side of the city for cheap fuel. Therefore, if a gas filling station is built somewhere in the outback (not on one of the central streets of the settlement), it will be necessary to invest in advertising. The cost of a site for a gas station is different everywhere, for example, in large cities it can reach 10 – 15 million rubles, and in small provincial towns it may not be higher than 1 million.
How to open a gas station in case of renting a ready-made object? Of course, with this approach to business organization, you can significantly save on initial investments. There will be no need to obtain permission to use the land, no need to undertake large-scale construction, etc. However, it is worth considering that today businessmen rarely rent out really attractive and profitable gas stations. Therefore, when agreeing to lease a gas station, you need to clearly understand the true reason for its commissioning. It is quite possible that when analyzing the situation, some hidden nuance will appear that will not allow profitable trading on the leased object.
The next stage of business organization is the search for suppliers of equipment and the actual fuel itself.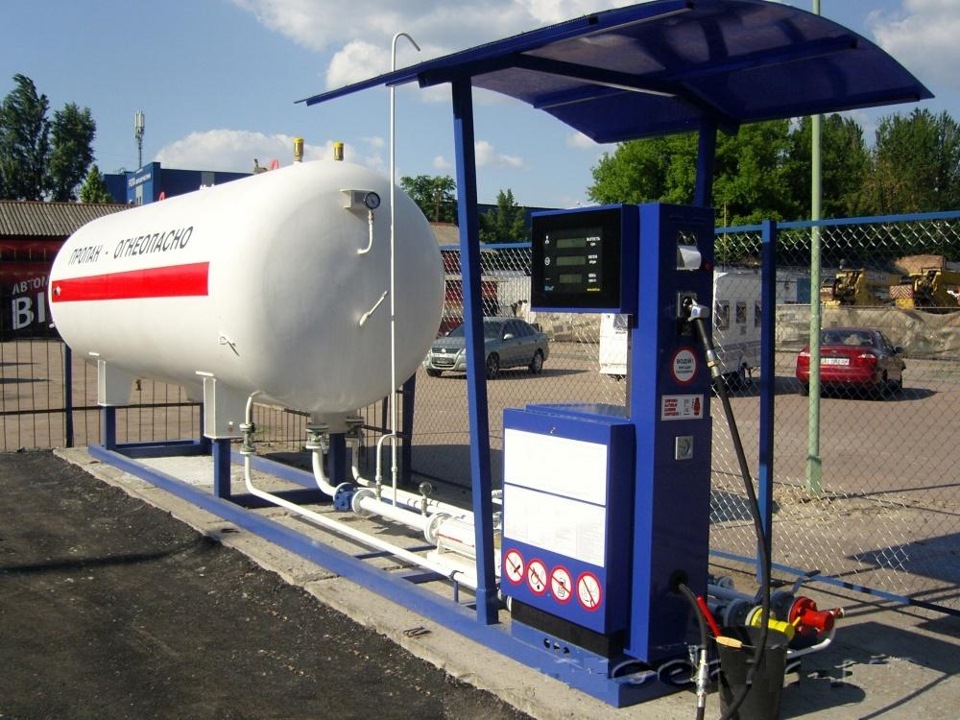 One of the most important criteria for the quality of a modern gas station is the equipment with which the refueling of vehicles is carried out. Choosing reliable, durable and efficient equipment is not an easy task if you also want to save money on buying it. But it is quite real.
High-quality and reliable equipment for the gas station, the price of which is not too high, you can buy in the company "Ligir". The company "Ligir" will take into account the wishes of Customers and implements equipment for gas stations of various capacities. Next, it is necessary to decide what kind of gas the gas station will sell in the future. There are two main types of gas: methane and propane. The key difference here is as follows.
Propane is a gas in liquid form. It is transported to gas stations using specialized gas tankers. Then it gets into the tanks of the gas station and only then into the "gas tanks" of motorists.
Methane is an ordinary natural gas, on which we all cook dinners and lunches. It is used only on CNG stations (Automobile gas-filling compressor station). In this case, the gas itself is transported via a conventional gas pipeline network. To refuel cars, gas (methane) is simply compressed under high pressure and sent to the cylinders of cars.
The price of methane is on average two times lower than the price of propane. However, gas cylinder equipment for a car for methane costs twice as much as for propane, and can even reach 50,000 rubles for certain cars. There are much more "propane" gas stations in our country than methane ones. Even in large cities, CNG stations are usually no more than three units and their main customers are fleets of various taxi services.
How to open a gas station. The main difficulty in opening a "propane" gas station is the search for reliable and profitable gas suppliers. Many entrepreneurs complain that giant suppliers do not cooperate with everyone at "tasty" prices. However, the opening of a "methane" gas station has its own problematic nuances – first of all, it is the search for a suitable site and a tie-in to the city gas pipeline.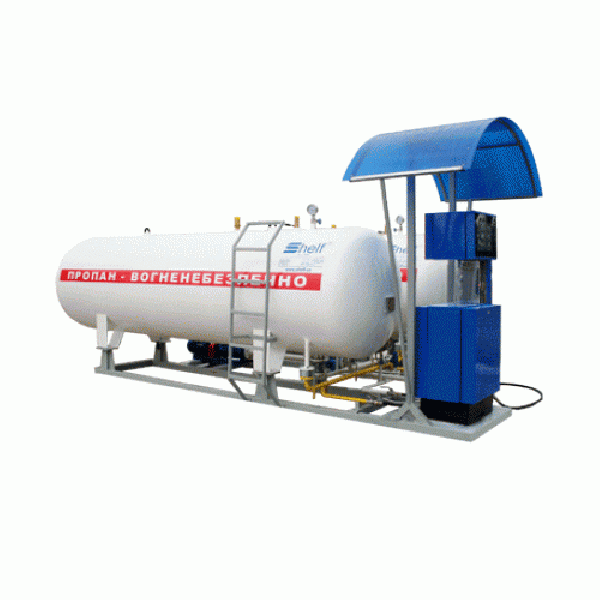 Some entrepreneurs advise dealing only with large manufacturers and suppliers of equipment for gas stations and CNG stations, providing the most complete range of services from commissioning to warranty service – this range of services is provided by highly qualified specialists of the company "Ligir". For the complete tranquility of the refueling operation, it is necessary to obtain a license for the operation of explosive premises and equipment. Also, after the gas filling complex is built and ready for operation, it will be necessary to obtain conclusions on the compliance of the explosive object with all established norms and requirements. A specific list of all necessary documentation is best clarified in advance by local supervisory authorities.
To operate a gas filling station with one column, it is necessary to have 2 shifts (or 3 depending on the traffic flow and sales volumes) of three employees: a cashier, a tanker and an administrative and technical employee. The latter usually monitors the condition of the equipment, conducts periodic inspection of all nodes, is responsible for safety and compliance with all norms and rules of operation of an explosive object. If the search for such an employee is difficult for any reason, you can ask for help from an equipment supplier, serious firms and companies always provide personnel training services.
Now a few words about the numbers. And the most important question that everyone is interested in is how much money is needed to start this business. Usually investments in this type of business start from the level of 3 – 10 million rubles and can reach 30 million rubles, by purchasing equipment from the company "Ligir" you can save well at the initial stage. Often, the amount of initial investments depends on the locality in which the gas station is opened, and its scale. The payback period of refueling is usually 3 – 4 years. Monthly income can reach 1 million rubles.
We hope our article – how to open a gas filling station – helped you solve this issue. You can find detailed spectrometry equipment for AGZS on our website old.ligir.ru or get information by phone from specialists +7 495 739 2510