The Government of Tatarstan has approved the procedure for reimbursing part of the costs to legal entities, individual entrepreneurs and individuals who have switched their vehicles to gas-powered fuel. Both legal entities and individual entrepreneurs, as well as individuals who have converted a car to gas engine fuel no earlier than March 1, 2016, can receive compensation.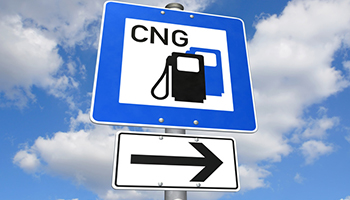 The costs will be subsidized depending on the type of vehicle. The owner of a passenger car weighing up to 3.5 tons and for a maximum of 9 seats will be reimbursed 30% of the transfer cost. For the transfer of a small commercial vehicle to gas, the state will refund 25% of the cost. Owners of trucks of category "C" will be reimbursed 20%. The transfer of buses to gas at the expense of republican subsidies will be cheaper by 20%. The lowest compensation for the cost of equipment for gas engine fuel is set for the main tractor — only 15%.
Motorists who switched to gas-powered fuel will receive a fuel card for 1.5 thousand cubic meters as a gift. And legal entities will be able to take out a loan for these purposes from LLC "Gazprom gas engine fuel" at 1% per annum for a period of 6 to 12 months.
According to the roadmap signed in February 2015, Tatarstan will become the first region in which Gazprom Gazomotornoe Fuel LLC will create an infrastructure for the production and sale of LNG. So, at the end of 2015, it became known that the company would build a liquefied gas production complex for 9 billion rubles in the Chistopol Industrial Park.
According to the report on the implementation of the program "Development of the gas engine fuel market in the Republic of Tatarstan for 2013-2023" for 2015, published on the website of the Ministry of Transport of the Republic of Tatarstan, 30 units of agricultural machinery and 288 units of other special equipment were purchased. According to the Ministry of Industry and Trade of the Republic of Tatarstan, the construction of three Automobile gas-filling compressor stations (CNG stations) has been completed, the commissioning of which is planned for the 1st quarter of 2016.
More information about the program is available on the website RBC
We remind you that the line of solutions of LLC "Ligir" for the oil and gas industry includes equipment for CNG production of the company SHELF.
If you are interested, please contact us by e-mail info@li gir.r u or phone +7 (495) 739-25-10